William P. Boznos is the founding attorney of Boznos Law. He brings a unique 360-degree perspective to its advice and advocacy. He has served as in-house senior counsel for a Fortune 500 Company for over a decade. Boznos has also served as Director of Human Resources and Vice President of Human Resources for both privately held and large publicly held companies for years, including Harrah's Casinos, the largest gaming operation in the world. This unique background gave him unprecedented access to the company CEOs, human resources departments, and the corporate insight you need. He has represented both individuals and business owners.
Attorney - Bank & Financial/Employment Law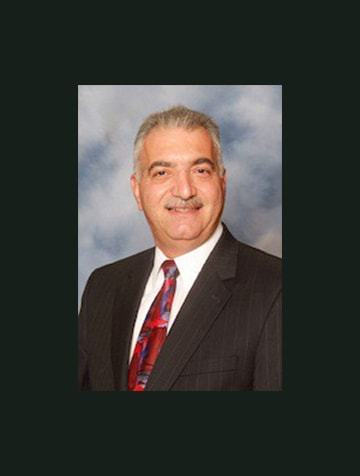 J.D. from the John Marshall Law School in Chicago (1984)
B.A., Classical Languages and Literature from the University of Florida (1980)
Chicago Bar Association, Member
the Illinois State Bar Association, Member
The DuPage County Bar Association, Member
National Employment Lawyers Association – Illinois, Member
Naperville Chamber of Commerce, Member
Some example cases to note in which Bill has been engaged and resolved in favor of clients include:
A case of identity theft obtaining complete recovery of all compromised property on behalf of the client.

An action for wrongful termination and national origin discrimination on behalf of a client against a major financial institution.

Claims for wrongful termination and sexual harassment by a woman against a large security services firm.

Resolved a case of disability discrimination against a large security services firm.

Settled a case of failure to pay overtime brought against an employer of seasonal labor.

Several class actions alleging overtime violation against manufacturers alleging violations of the Fair Labor Standards Act and Illinois Minimum Wage Law for unpaid overtime on behalf of hourly employees in Federal court.

The claim of sexual harassment and battery on behalf of an 18-year-old woman against a large local banking institution and its officer.

Pregnancy discrimination and discrimination based upon sex against one of the country's largest pharmaceutical companies leading to a favorable settlement prior to the close of proceedings before the Illinois Department of Human Rights.

A case alleging discrimination based on sexual orientation against a large shipping company.

Claims against a large mortgage broker in Federal Court alleging violations of the federal and state overtime laws on behalf of loan processors.

Defended an overtime class action complaint filed in Federal Court against a client in the business of masonry and carpentry for a fraction of the total exposure faced by the client.

Successfully defended an appeal by a majority shareholder of Exelon Enterprises Company who sought to dismiss a lawsuit filed by minority shareholders alleging breach of fiduciary duties in connection with the corporation's merger. Carpenter v. Exelon Enterprises Company and Exelon Corporation, 399 Ill.App. 330 (1st Dist. 010).

California Appellate Court reverses the order of trial court ordering the parties to arbitrate a dispute. Chhabra v. Ferry, California Appellate Court, Second District, Division Four, 11/16/10.

Is currently engaged in a case with the EEOC representing the rights of an individual wrongfully terminated from a major department store chain based on her age.

Is currently engaged in a case with the EEOC representing the rights of an individual wrongfully terminated from an institution of higher learning based on her sex and pregnancy.

Is currently engaged in a case with the EEOC representing the rights of an individual who was wrongfully terminated from a major insurance carrier based on a disability.

Successfully resolved a case involving the misappropriation of trade secrets and confidential information involving a major financial services company.

Was instrumental in positioning a case for a settlement involving claims of unpaid wages and overtime in the restaurant industry.

Successfully settled a claim of violation of a Non-Compete Agreement and fashioned relief to allow the client to continue working in his chosen industry.

Successfully resolved a case of overtime violation brought against a Chicago employer;

Successfully resolved a claim of discrimination brought by our client against a national credit card processing company;

Successfully obtained full relief for an employee who was denied his earned bonuses;

Successfully fought for and won a reversal which now grants a former employee her full benefits to unemployment compensation.
William (Bill) is a highly respected attorney and speaker on employment law topics as well as other legal issues. He is a certified Arbitrator for the DuPage County Court System.
Bill has obtained favorable results in more than 100 employment claims. These employment matters included race, sex, disability and age discrimination, harassment, retaliation, and wrongful termination claims among others. He has worked on severance negotiations and agreements, performance improvement plans, workplace investigations, employer training programs, and counseled individuals and executives on employment issues.
Experienced Business and Employment Lawyer
Bill has significant experience with business contracts. He has negotiated, drafted, reviewed, as well as interpreted a wide array of business agreements and has resolved disputes involving multi-million dollar matters. Some of the agreements he has handled include: supplier, consulting, severance, warranty and indemnification agreements, buy-sell, and franchise agreements. He was instrumental in negotiating and implementing joint ventures, both domestically and in Europe. His experiences have helped him understand the business, world, and complex decision-making processes, which is beneficial to his clients in business matters.
Bill has also worked through complex estate planning issues to bring about favorable results for clients. Whether it involves simple wills or complicated trust planning, Bill has been at the forefront of helping his clients.
Bill is a frequent speaker and advisor to both the Des Plaines Chamber of Commerce and the Park Ridge Chamber of Commerce. He recently spoke on the topic of "Changes in the Overtime Laws and What They Mean to your Business" as well as the "Employment Law Minefield" which covered many topics surrounding employment law. He has also presented seminars on estate planning to interested groups.
You Deserve the Best Lawyers
With Decades of Experience
Law Office in Naperville, IL